A New Path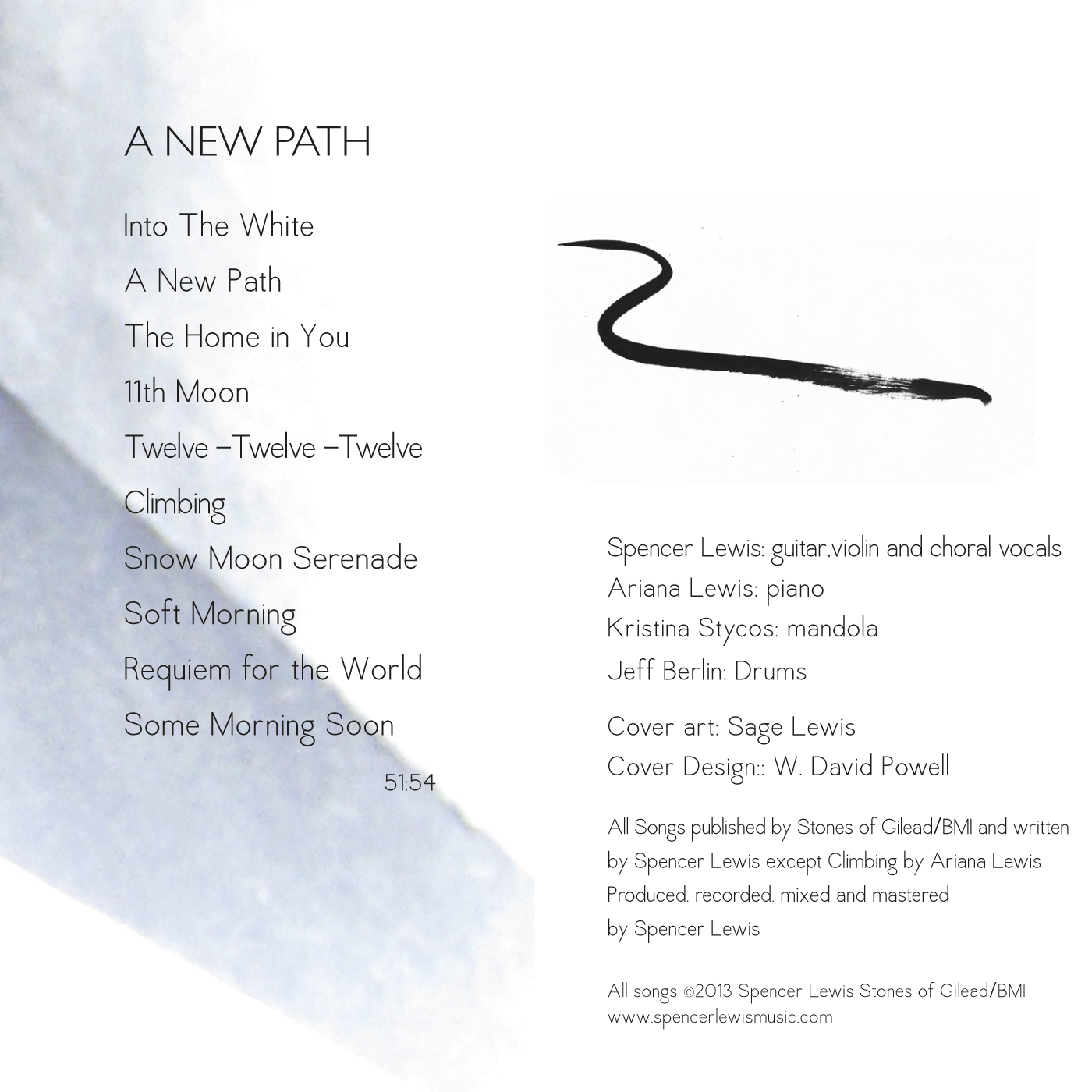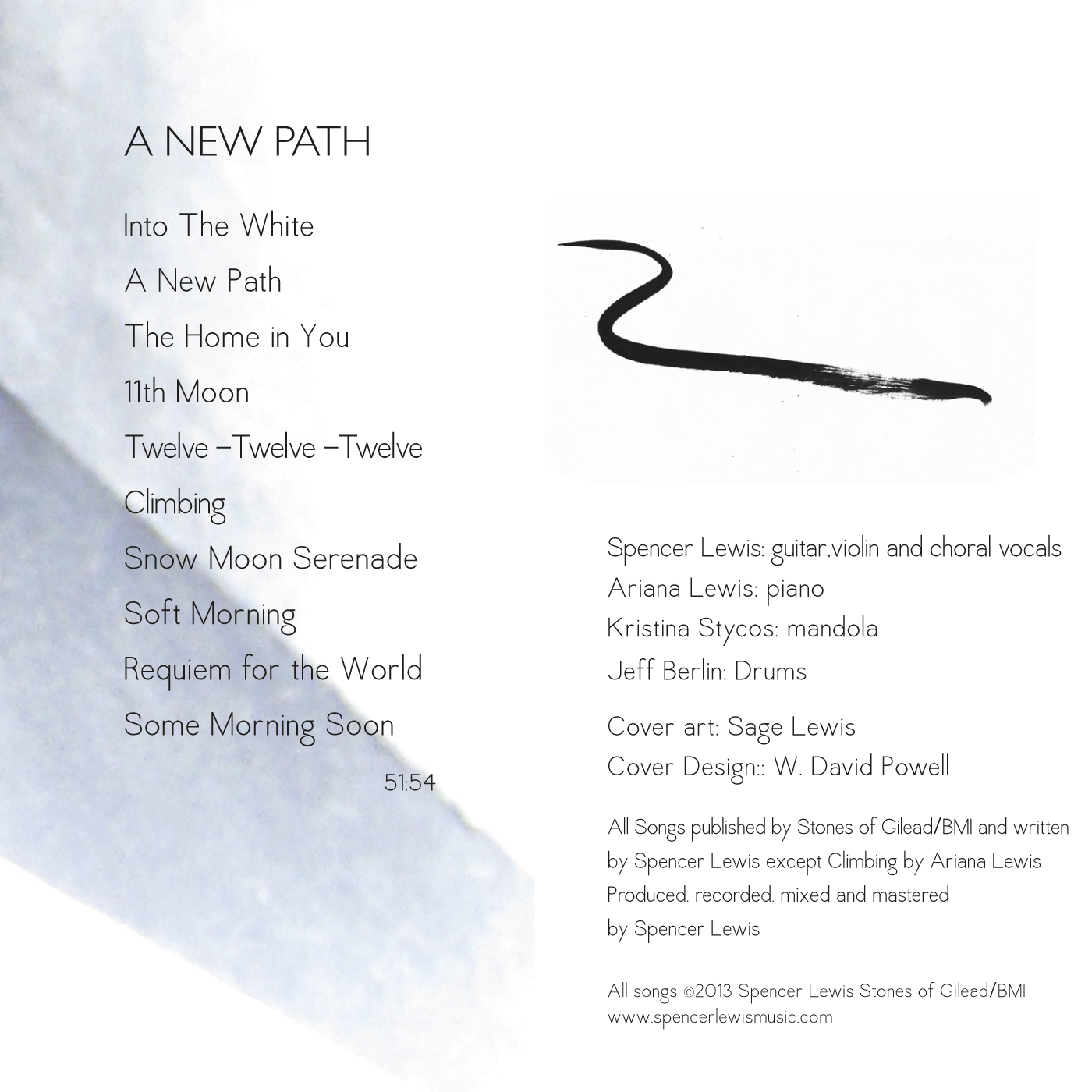 A New Path
A classical - folk blend of violin/guitar instrumentals with transcendent emotional content.
A New Path reaches for new sonic heights in symphonic texture and transcendent emotional content. This is Lewis' 23 recording and it mirrors his classic violin/guitar albums that have spanned 25 years. A New Path has a spiritual sense of urgency yet remains tried and true to his compositional back porch style of delivery. Strong, powerful, gentle, soothing and most importantly, uplifting. Guest artists include his daughter Ariana who plays the family 1955 Steinway baby grand in the stunningly provocative "Climbing". "Into the White" features innovative contributions by fellow Vermont musician Kristina Stykos on mandolin and folk-rock drummer Jeff Berlin. Lewis offers his layered violins and choral vocals along with his richly-toned acoustic guitars.
An excerpt from Dan Bolles' review in Seven Days:
A New Path is a record characterized by its soaring beauty, which is grounded by Lewis' own sense of restraint and taste. These qualities open each of his compositions to personal contemplation and invite listeners to derive their own meanings, to find their own paths, from his stirring tones.